We are an activity-based therapy program in the Bay Area of California. RISE's recovery program focuses on function, strength, and improving the physiological and neurological function of the body. We encourage you to PLAY EVERY DAY, EMBRACE CHANGE, and BUILD an open-minded environment.
We believe that EXERCISE IS MEDICINE. Many of our clients have reduced dependency on medication or gotten rid of it entirely. At RISE, we get your brain thinking again by stimulating your central nervous system (CNS), which helps you rebuild or reorganize the pathways you need to restore function. Our team is highly trained in expansive neurological conditions and sessions are focused on improving FUNCTION and your QUALITY OF LIFE.
Physical Therapy vs. RISE Paralysis Recovery
Here are just a few examples of the differences between activities typically associated with Physical Therapy and some of the interest-based personal goals associated with a recovery session at RISE.
Activities of Daily Living (Physical Therapy)
Personal Hygiene
Continence Management
Dressing
Feeding
Ambulating
Activities of Interest (RISE)
Play Sports
Play an instrument
Use the gym more independently/Strength Training
Drive a vehicle
Travel
Areas of Treatment
Spinal Cord Injury (SCI)
Stroke
Traumatic Brain Injury (TBI)
Cerebral Palsy (CP)

Spinal Muscular Atrophy (SMA)

Guillain Barre Syndrome
Multiple Sclerosis (MS)
Parkinson's Disease
Pediatrics
Transverse Myelitis
** Don't see an area of treatment or condition that applies to you? Contact our team.
We offer 2 types of treatment programs, a LOCAL RECOVERY PROGRAM for clients who will attend on a regular basis (daily/weekly/monthly) and a VISITING RECOVERY PROGRAM for clients who do not live close to our location.
Our Facility
Forma Gym invites you to be a part of a community of individuals working on improving their quality of life. Our facility uses standard gym equipment along with the latest tools and gear to help maximize your recovery program.
Equipment
POWER PLATE
REDCORD
TOTALGYM
RESTORATIVE THERAPIES (RTI)
EASYSTAND
THERAGUN
HAMMER STRENGTH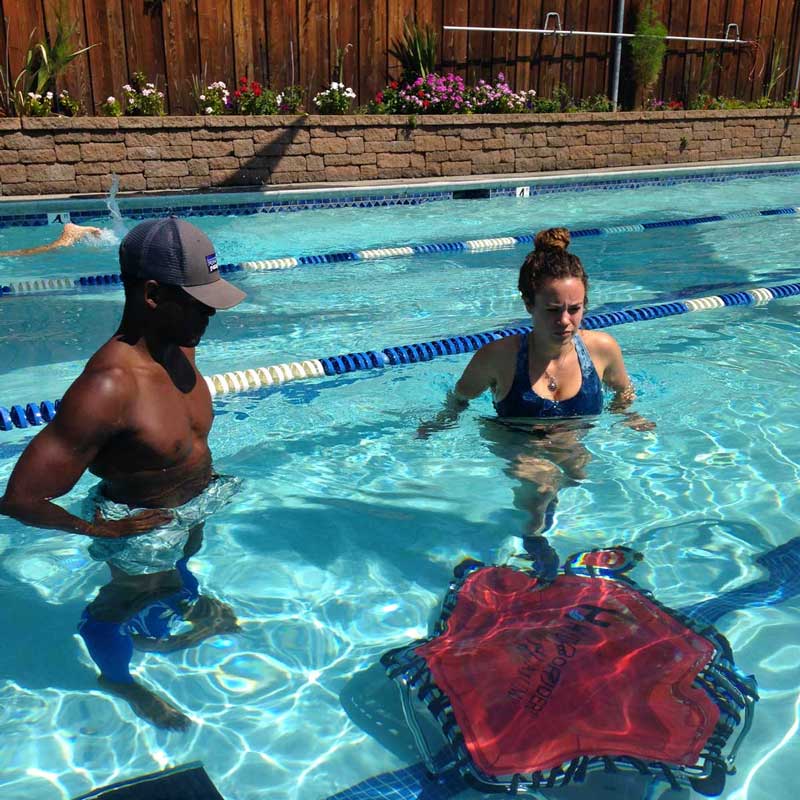 Get Started
Schedule a tour by calling (925) 932-6400
Submit application by clicking the APPLY NOW button below
Schedule an evaluation at Rise – 1908 Olympic Blvd., Ste. 101, Walnut Creek, CA 94596
Begin your customized recovery program
RISE Scholarship Program
During the pandemic, we were able to continue working with clients as hospital therapy was shut down. Consistency and continued exercised-based therapy was imperative to the recovery process for both their physical and mental overall health. Keeping our doors open and providing access to our Forma community encouraged individuals to continue their recovery programs. In addition, a new group of clients found us during the pandemic – individuals recovering from stroke. As we got busier, our team expanded the space, and we are now working with more clients than ever before.
We are very proud of the RISE team and the awesome work they do for all of their clients. Unfortunately, not everyone who needs therapy can afford it. If you are able, we invite you to make a tax-deductible contribution to the Forma Gym 501(c)3 (Forma Kids Foundation) to help sponsor RISE clients who need the financial help to continue their therapy — 100% of the proceeds from this campaign will go to scholarships for RISE clients.
Scholarships are given based primarily on financial need, and are reviewed and awarded on a quarterly basis. Each Rise Scholarship recipient will receive 24 recovery sessions (3-month program) funded through the Forma Kids Foundation. Unfortunately, there are typically more applicants than we have scholarships to give, so not all applicants will be funded and the same individual will not receive more than one scholarship. Applicants who have not selected may be considered in the next funding cycle.
Client Testimonials
"Being able to go to RISE allows Annie to continue to gain strength, physically – which is so important for her independence. The team at RISE are so creative at keeping Annie (7 years old) engaged during the sessions, and making the workouts fun. Annie usually goes to Physical Therapy and Occupational Therapy weekly – but in-person sessions were cancelled due to COVID. RISE is the only outlet she has to do something outside of our home – to engage with others, and work on getting stronger – in a fun and safe environment. Everything she learns at RISE also helps her gain confidence, when she sees improvement, or learns she is stronger than she thinks!"

Cathy B. (Mother of Annie)
"In August 2019, I suffered a spinal cord injury. Once COVID-19 hit, my physical therapy sessions became limited and it hindered my recovery progress. Thank God my wife found RISE Paralysis Recovery Center and they were able to remain open as essential workers. In 6 weeks, I have progressed so much that I stood on my own two legs for the first time in 18 months. Thank you Rachel, Langhston and Jenna!"

Laz T.
"Two years ago, I was hit by a drunk driver, which left me in a coma for 2 months and hospitalized for a total of 5 months. As a result of severe brain trauma, I was left with no balance and poor coordination. Since working with Rachel and the team, I have become much stronger and no longer require the use of assistive walking devices. The team has given me freedom I didn't think was possible. I am forever grateful!"

Rachael P.
"This has been a great outlet for a structured and accountable road back to recovery. There are so many steps in the recovery process and they know exactly what paces to put me through at each stage of my recovery. But probably the most important thing is each one of them is passionate and take a real interest in me and my recovery."

Greg H.
"When you have a team that love what they do, it shows! We are truly amazed by the staff's commitment to Bruce's therapy. They met him at his level and need. Each activity was creatively customized to his size and ability. We have seen results that defy his medical prognosis with the help of their expertise, in working with spinal cord injury patients."

Parents of Bruce M.
"I feel like I'm working out and not just doing "therapy." I find the program inspiring being around other people who are working really hard to reach their goals. Being a part of it makes me feel like I'm not alone with my disability. The environment is uplifting because everyone is here because they WANT to be there, not because they have to be."

Ava M.
"Every workout leaves me feeling tired, but invigorated. I was initially drawn to the program after researching recovery options and finding their philosophy on recovery matched the beliefs and approach I had myself. My biggest accomplishment isn't as concrete as muscle growth or taking my first steps. It's the return of the self-confidence I had before my accident."

Jonathan O.
"My'Jon came into this facility February 2021 for just 10 sessions. To be honest, I really thought it was going to be a waste of my time. To make a long story short, when My'Jon came here he couldn't do anything, his muscles were tight, he couldn't control his upper body, didn't have any head control, or lift it up on his own, and his feet would hurt him when we put his shoes on because his feet would curl up into a ball. It fills my heart with so much joy; being in this program made me see My'Jon's future moving forward for a better future to be independent. Thank you Rise Paralysis Recovery!"

Mary C. (Aunt of My'Jon)
"Rise Paralysis Recovery Center has shaped me into a recovery state of mind, and has physically and mentally given me the will to move on. My team there is very dedicated and knowledgeable, and has been very patient with me. Without each and everyone of them, I would not be as far along in my recovery as I am today. I suffered a massive stroke a year and a half ago and with the constant help and positive feedback always from them, I get better and better. Thank you all!"

Kris Leffle
Our team is highly trained in expansive neurological conditions and creative in encouraging you to PLAY DAILY, EMBRACE CHANGE and BUILD an open-minded environment. Our techniques and methods used in your sessions focus on improving FUNCTION and your quality of life.
Experience
- BS in Kinesiology - St. Mary's College
Fun Fact: Alyse is also one of our Personal Trainers at Forma
My Story
IAfter attending St. Mary's College, I spent a lot of time living around the world working as a Nanny. I loved traveling the world, but decided to pursue a career in fitness. As a pain free performance specialist and certified Holistic Wellness Coach through the Chek Institute, I have many years of experience working 1-on-1 with clients, teaching classes and working in a rehabilitation clinic. I wouldn't necessarily call myself an athlete, but I do enjoy the journey of training. I've competed in an NPC bikini competition, Powerlifting Competition and even completed a Triathlon and rode my bike across the USA! I'm truly grateful for my job and I'm always inspired by all of our clients.
My Philosophy
I'm dedicated to continuing to learn in this ever changing world of health and wellness so that I can further help my clients in any way that I can!
Experience
- Bachelors of Science in Kinesiology and Rehabilitation Sciences
- Certified Swim Instructor
My Story
Sports have always been my outlet. Growing up as a year round competitive swimmer and club soccer player, I loved challenging myself and pushing my body to its limits. My passion for health & fitness continued to grow as I explored other avenues of physical fitness such as triathlon races and open water swimming. While attending college at University of Hawaii, I worked in various Physical Therapy Clinics, Athletic Training facilities, and Aquatic Research labs. From these experiences, I learned how to connect with individuals from various backgrounds, cultures, and walks of life. My goal is to continue expanding my knowledge in kinesiology & rehabilitation sciences by pursuing my Doctorate in Physical Therapy.
My Philosophy
Feed your focus; starve your distractions!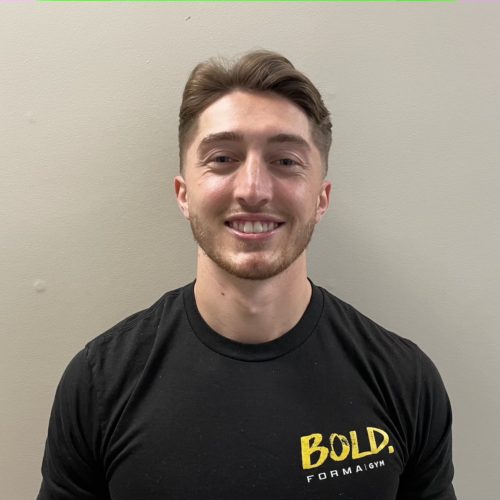 Experience
- Bachelor's of Science in Kinesiology
- NASM Certified Personal Trainer
My Story
I have been an athlete my entire life, as a result my interest in sports rehabilitation turned into a passion of mine. The human body is one of the most fascinating and resilient systems that continues to drive my curiosity. I have worked in many different fitness facilities including gyms, physical therapy clinics, and athletic training centers. I am constantly learning about all aspects of fitness and athletics; currently working on a neuromuscular massage therapy license. I am excited to fully utilize my skills and help people along the way.
My Philosophy
Consistency is the key to change. The only way to grow is to push past your limits and constantly challenge your mind and body.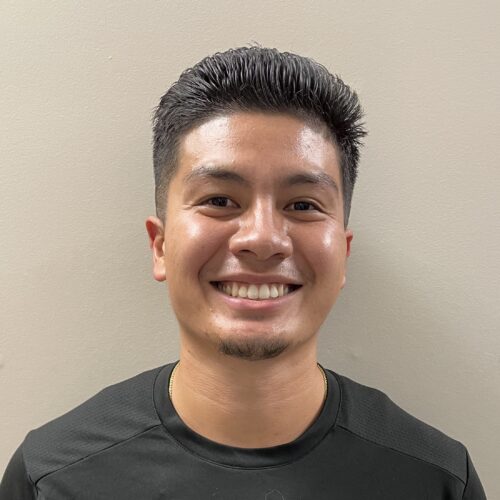 Experience
- Bachelors of Science in Kinesiology - University of Hawaii, Manoa
- Black Belt Kajukenbo
My Story
Growing up, I was always immersed in playing sports while being intrigued on how the human body can compete at higher levels. This was one of the main reasons why I went to school to study Kinesiology with hopes to become a strength and conditioning coach. During my undergrad at the University of Hawaii at Manoa, I volunteered in different health and fitness settings such as physical therapy clinics, strength and conditioning facilities and aquatic biomechanics research labs. This motivated me to pursue a career in personal training after college. With this prior experience, I enjoy offering my knowledge in transforming unhealthy habits into fueling healthy minds and bodies. My goal is to pursue a career as a physical therapist while educating individuals on how to live healthier lifestyles by utilizing body movement.
My Philosophy
Learning how to be comfortable while being uncomfortable is one of the greatest tools to become a better you.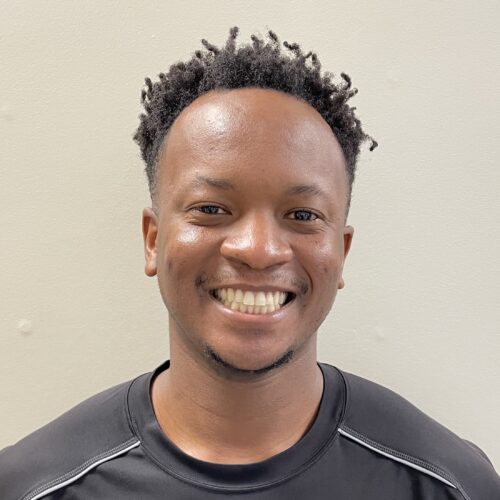 Experience
- Bachelor's of Science - Biomechanics & Clinical Rehabilitation - CSU Sacramento
- Sports Performance Coach & Cardiovascular Fitness
My Story
I'm a former Division 1 Athlete with a passion for helping individuals reach heights that were once dreams. Having been exposed to the many facets of fitness, I've developed a strong understanding of the human body and what it is capable of. My passion is Sports performance training. I often implement sports performance philosophies with my non-athletes that enjoy being challenged. My goal is to help individuals develop a strong connection with their mind and body while striving towards wellness.
My Philosophy
Learning how to use stress to your advantage is the key to a high performance.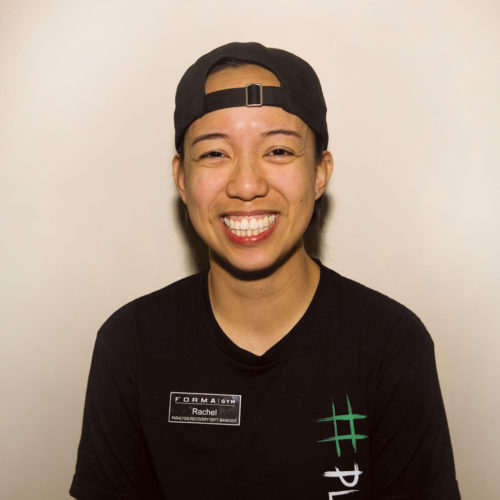 Experience
– B.S. in Kinesiology with an emphasis in Pre-Physical Therapy
– Athletic training & coaching
– Former Project Walk Paralysis Recovery Specialist, Level 1
– 1,000+ hands-on hours working with paralysis recovery clients
My Story
I grew up a top 5 ranked junior tennis player in Montreal, Canada. Eat, sleep, breathe tennis was my life from the age of 3 until midway through college. I got offered a walk-on scholarship for tennis my freshman year, but turned it down due to a torn ACL. Long story short, I managed to rehab my ACL post-surgery within 1 month and started an internship as an assistant at a sports performance facility. During that time, my mentor challenged me everyday mentally and physically, which made me want to learn more, especially the mind body connection. I surprised myself with how much I'd accomplished and I love that my job allows me to think outside the box!
My Philosophy
You can dream about it, you can think about it, but you'll never know what you're capable of until you take action!
RISE Medical Advisory Board
Forma Gym and RISE Paralysis Recovery Center have recently expanded its special populations programs and services, and in doing so, we have formed a Medical Advisory Board comprised of community allied healthcare providers to have the safest and most effective programs possible.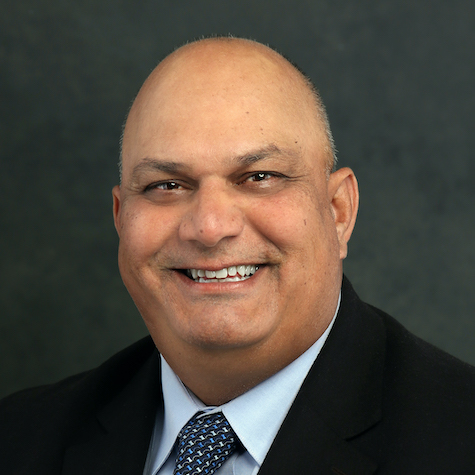 Dr. Sanjeev Sharma is a board-certified Cardiothoracic Surgeon turned medical entrepreneur for the past decade. As a physician for 30 years, his current interests are integrative health, inflammatory nutrition, and alternative plant-based therapeutics for inflammation. Dr. Sharma serves on advisory boards for ByDzyne and FarmBoyz, both companies dedicated to bringing anti-inflammatory products to the marketplace.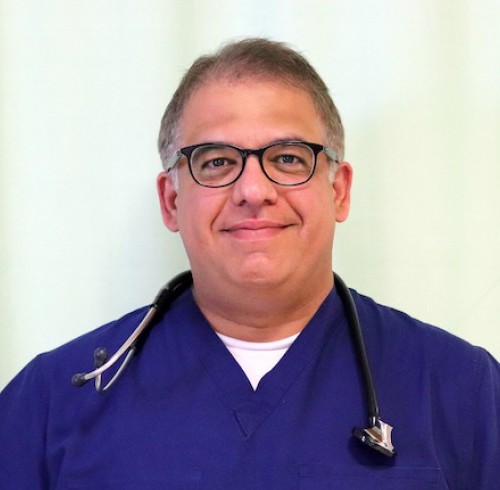 In 1997, after graduating in the top 1% of his class, attending medical residency at UCLA Hawaii and medical fellowship at acclaimed USC, Dr. Parsa began his medical career. For more than 20 years, his knowledge and expertise has been sought after by more than 6000+ physicians domestically & internationally. Throughout the years, Dr. Parsa has provided these physicians guidance, assistance and teachings by means of Tele-medicine. Dr. Parsa's extensive medical background encompasses several years of research activities at renowned medical facilities such as the Mayo Clinic and Stanford University.
Dr. Parsa currently resides as the Head of the Lupus Foundation of Northern California.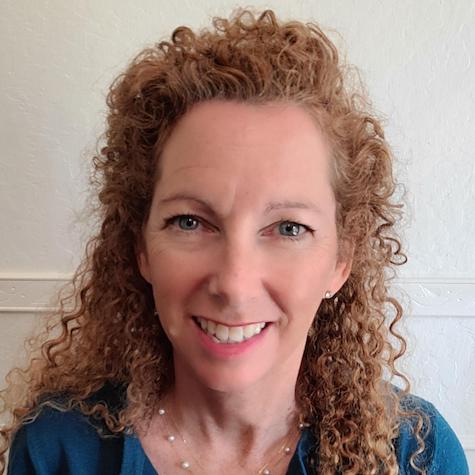 Christine Brighton has been working in Rehabilitation Services for over 20 years serving
people with a variety of Neurological challenges. After working several years with people who have suffered Traumatic Brain injuries and CVA in a rehabilitation hospital for acute and long-term care. Home health and outpatient services have created opportunities to provide a continuum of care for people needing additional services. I have been involved in The Hand Therapy Association of California for over 20 years and have an advanced Practice in Hand and Upper Extremity therapy and continue to
challenge myself and grow in my clinical skills. While practicing an eclectic approach incorporating NDT, Bobath and PNF my focus tends to be practical and functional to teach people and their support community safe and effective techniques to gain optimal level of function for activities of daily living. Continuing Education in a variety of areas for a functional approach to medicine and creating
opportunities for people to feel empowered is ongoing as I love to learn.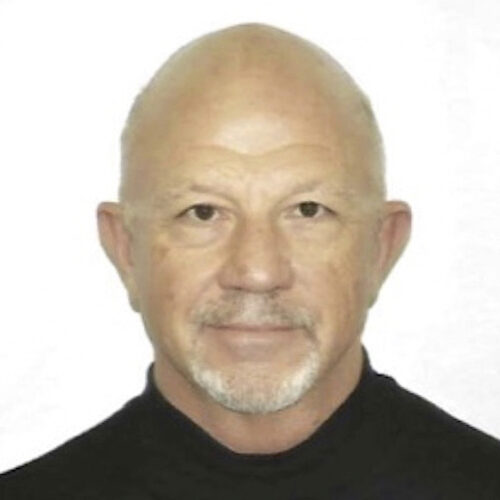 Dr. Pfeffinger is a retired board-certified orthopedic surgeon specializing in foot and ankle disorders. A native of Illinois, he attended Chicago Medical School and completed his residency training at the University of California, San Francisco (UCSF). Subsequently, he completed fellowships including a program at Rancho Los Amigos Hospital in Southern California doing stroke reconstructive surgery and gait analysis. After private practice in the Bay Area, he returned to UCSF as an assistant clinical professor and saw patients at Contra Costa Regional Medical Center. An avid bicyclist prior to an accident causing his quadriplegia, he personally benefited from RISE's program.