We aren't your traditional rehab facility. We encourage you to PLAY EVERY DAY, EMBRACE CHANGE, and BUILD an open-minded environment. Our team is highly trained in expansive neurological conditions and sessions are focused on improving FUNCTION and your QUALITY OF LIFE
A wheelchair may be a part of how you get around, but your recovery program is designed to get you out of your chair and moving!
We believe that exercise is medicine. Many of our clients have reduced dependency on medication or gotten rid of it entirely.
We get your brain thinking again by stimulating your central nervous system (CNS), which helps you rebuild or reorganize the pathways you need to restore function.
Areas of Treatment
Spinal Cord Injury (SCI)
Stroke
Traumatic Brain Injury (TBI)
Cerebral Palsy (CP)
Guillain Barre Syndrome
Multiple Sclerosis (MS)
Parkinson's Disease
Pediatrics
Transverse Myelitis
** Don't see an area of treatment or condition that applies to you? Contact our team.
We offer 2 types of treatment programs, a LOCAL RECOVERY PROGRAM for clients who will attend on a regular basis (daily/weekly/monthly) and a VISITING RECOVERY PROGRAM for clients who do not live close to our location.
Our Facility
Forma Gym invites you to be a part of a community of individuals working on improving their quality of life. Our facility uses standard gym equipment along with the latest tools and gear to help maximize your recovery program.
Equipment
POWER PLATE
REDCORD
TOTALGYM
RESTORATIVE THERAPIES (RTI)
EASYSTAND
THERAGUN
HAMMER STRENGTH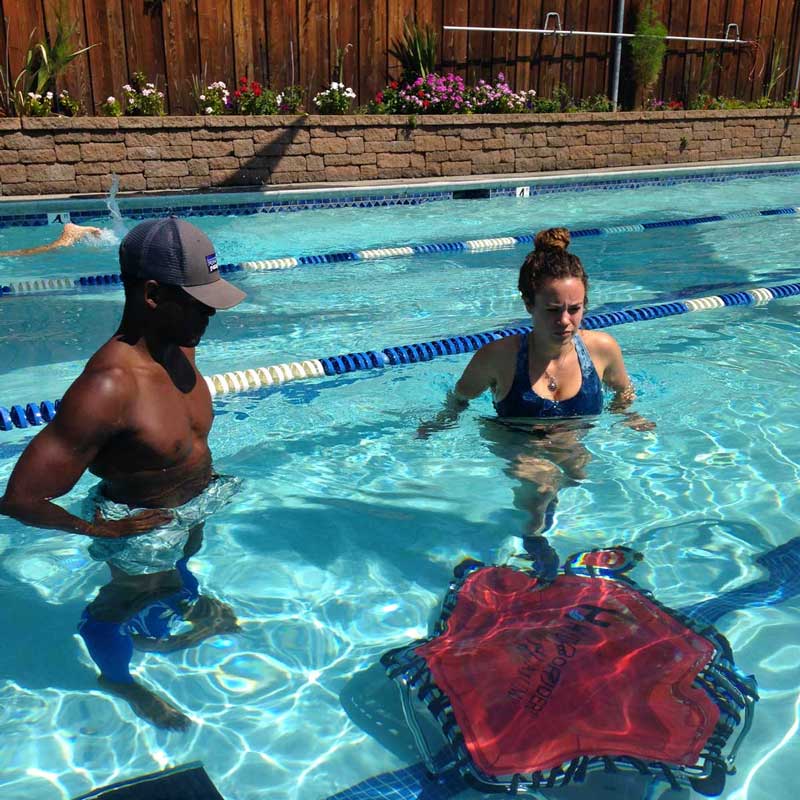 Get Started
Schedule a tour by calling (925) 932-6400 ext. 106
Submit application
Schedule an evaluation at Rise – 1908 Olympic Blvd., Ste. 101, Walnut Creek, CA 94596
Begin your customized recovery program
Client Testimonials
"Two years ago, I was hit by a drunk driver, which left me in a coma for 2 months and hospitalized for a total of 5 months. As a result of severe brain trauma, I was left with no balance and poor coordination. Since working with Rachel and the team, I have become much stronger and no longer require the use of assistive walking devices. The team has given me freedom I didn't think was possible. I am forever grateful!"

Rachael P.
"This has been a great outlet for a structured and accountable road back to recovery. There are so many steps in the recovery process and they know exactly what paces to put me through at each stage of my recovery. But probably the most important thing is each one of them is passionate and take a real interest in me and my recovery."

Greg H.
"When you have a team that love what they do, it shows! We are truly amazed by the staff's commitment to Bruce's therapy. They met him at his level and need. Each activity was creatively customized to his size and ability. We have seen results that defy his medical prognosis with the help of their expertise, in working with spinal cord injury patients."

Parents of Bruce M.
"I feel like I'm working out and not just doing "therapy." I find the program inspiring being around other people who are working really hard to reach their goals. Being a part of it makes me feel like I'm not alone with my disability. The environment is uplifting because everyone is here because they WANT to be there, not because they have to be."

Ava M.
"Every workout leaves me feeling tired, but invigorated. I was initially drawn to the program after researching recovery options and finding their philosophy on recovery matched the beliefs and approach I had myself. My biggest accomplishment isn't as concrete as muscle growth or taking my first steps. It's the return of the self-confidence I had before my accident."

Joanathan O.
Our team is highly trained in expansive neurological conditions and creative in encouraging you to PLAY DAILY, EMBRACE CHANGE and BUILD an open-minded environment. Our techniques and methods used in your sessions focus on improving FUNCTION and your quality of life.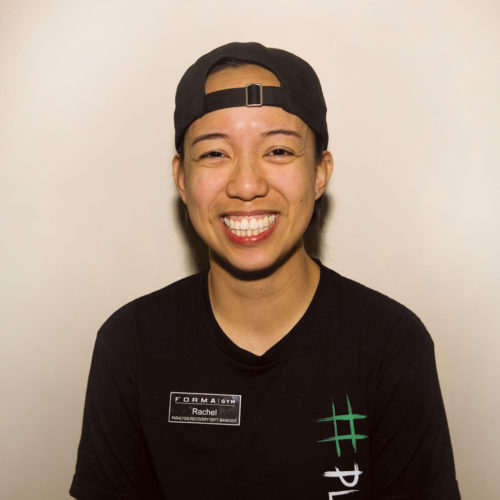 Experience
– B.S. in Kinesiology with an emphasis in Pre-Physical Therapy
– Athletic training & coaching
– Former Project Walk Paralysis Recovery Specialist, Level 1
– 1,000+ hands-on hours working with paralysis recovery clients
My Story
I grew up a top 5 ranked junior tennis player in Montreal, Canada. Eat, sleep, breathe tennis was my life from the age of 3 until midway through college. I got offered a walk-on scholarship for tennis my freshman year, but turned it down due to a torn ACL. Long story short, I managed to rehab my ACL post-surgery within 1 month and started an internship as an assistant at a sports performance facility. During that time, my mentor challenged me everyday mentally and physically, which made me want to learn more, especially the mind body connection. I surprised myself with how much I'd accomplished and I love that my job allows me to think outside the box!
My Philosophy
You can dream about it, you can think about it, but you'll never know what you're capable of until you take action!
Experience
- B.S. in Kinesiology and Rehabilitation Sciences
- Certified Swim Instructor
My Story
Sports have always been my outlet. Growing up as a year-round competitive swimmer and club soccer player, I loved challenging myself and pushing my body to its limits. My passion for health and fitness continued to grow as I explored other avenues of physical fitness such as triathlon races and open water swimming. While attending college at University of Hawaii, I worked in various Physical Therapy clinics, Athletic Training facilities, and Aquatic Research labs. From these experiences, I learned how to connect with individuals from various backgrounds, cultures, and walks of life. My goal is continue expanding my knowledge in kinesiology & rehabilitation sciences by pursing my Doctorate in Physical Therapy.
My Philosophy
Feed your focus, starve your distractions.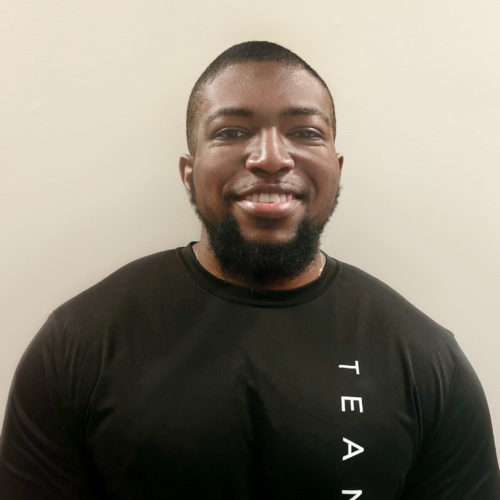 Experience
- Bachelor's of Science in Health Science
- Certified Personal Trainer
My Story
Langhston is originally from the Midwest. As a recent college graduate earning his BS in Health Science from Howard University, Langhston interned & worked in various Physical Therapy clinics. He loves working with clients to help them achieve taking their bodies & functional movement to new heights.
My Philosophy
The only limitations in life that exist are the ones that you create in your mind, and believe in your heart..think limitless.