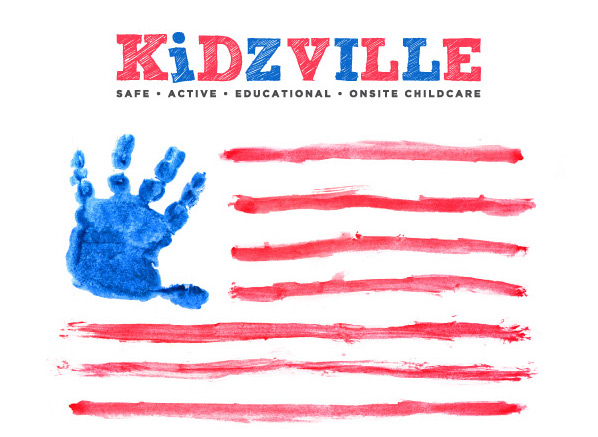 Dear Parents,
This month we're all about America and learning about being an American! Children will be coming home daily with something patriotic. There is also a recipe for awesome 4th of July cookies to try. This month, kids will be discussing the meaning of independence and expressing what they feel independence means to them. They will also learn about the American Eagle and what it represents as well as other symbols of patriotism.
Kidzville will be CLOSED ON JULY 4TH.
We are pleased to announce that swim lessons are available, and our new instructor Kate is excited to work with your kids! Classes for 6/25-7/20 and 7/23-8/24 can be purchased in Kidzville. Stop by or call for more information.
Thank you parents for reserving your spots ahead of time, and making sure to call when you're on your way to visit Kidzville!
Thank you.
The Kidzville Team