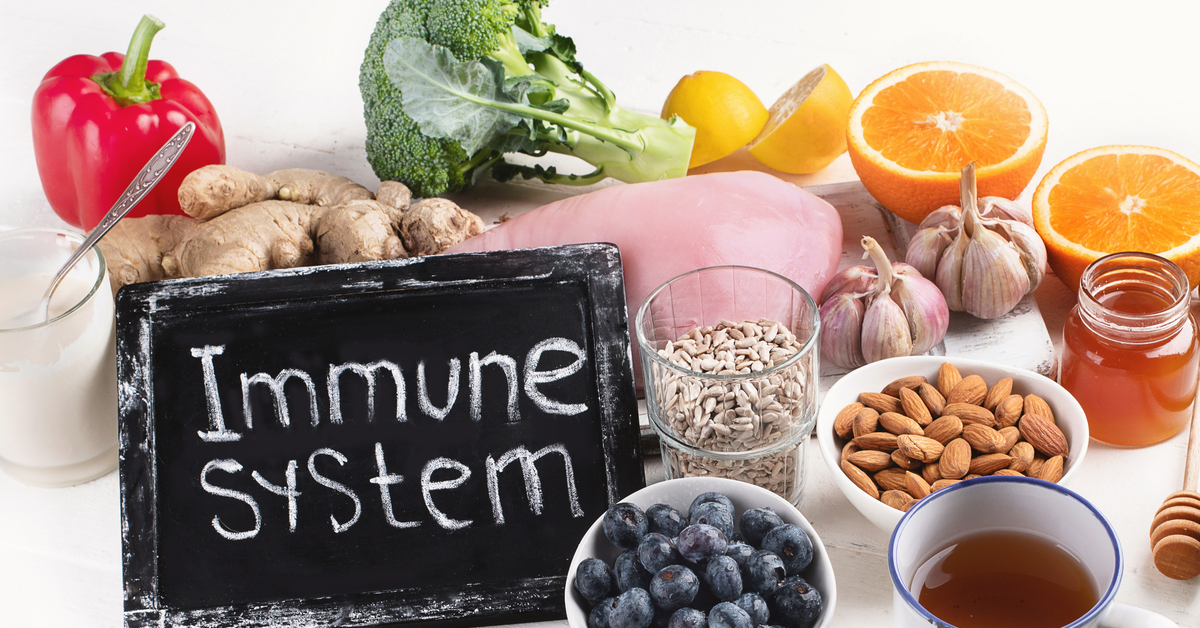 A strong immune system can be at least as powerful as hand-washing. That's why a nutritious diet and consistent exercise – wherever you find yourself these days – a
re great ways to
improve your immune system
, prevent infection and feel strong.
Exposure doesn't have to mean infection
.
In fact, for many people, exposure to the novel coronavirus and/or other viruses may not lead to infection or severe illness. That's why it's so important to remember that

staying well
is much more than just avoiding illness. It's about strengthening what's already inside you. 
Here's an immunity-boosting cheat sheet from Forma Gym:
Regular, moderate exercise from home or elsewhere: Increase your circulation a few times a week with exercise to help your body shed toxins. Moderation is key: If you enjoy high-intensity training sessions, do these only once or twice a week to avoid taxing the immune system. If you're working from home, don't work all the time; you'll go crazy. Go outside! Get your heart pumping, whether it's sunny, windy, rainy or snowy. 
Go with your gut:
Immunity starts in the gut. The best superfoods to build the gut's infection-fighting powers are tasty and easy to find, including:
Probiotics
from fermented foods such as:
Yogurt

Kombucha 

Kimchi 

Sauerkraut 

Tempeh 

Kefir
Anti-inflammatory superfoods
, including:
Turmeric

Pineapple

Apple cider vinegar
Naturally occurring vitamin C
, found in:
Leafy, dark green vegetables: Spinach, broccoli, kale and Brussel sprouts. Go fresh (uncooked) for higher nutrient content (

Tip: Dice these into small pieces and top with olive oil and vinegar).

Fruit: Cantaloupe, pineapple, tomato, strawberries, blueberries, cranberries

Citrus: Grapefruit, lime, lemon, orange, etc, which also have anti-inflammatory benefits.
Hydration
: A 6-8 oz glass of water every hour is ideal for keeping your metabolism moving. Add 8 oz for every 30 minutes of exercise.
Sleep & Rest
: At least seven hours per 24-hour period, plus breaks for personal time daily.
Stress reduction:
The stress hormone cortisol is harmful over the long-term. Take time to lower your cortisol naturally. Stop for some fresh air or several times a day, by taking short outdoor walks. Enjoy a peaceful break over herbal tea. Meditation and
yoga
also work magic.
Extras, extras
: Try therapeutic approaches, such as:
Whole body cryotherapy: Controlled exposure to extreme cold has been shown to increase blood circulation, boost cellular function, and decrease cortisol levels.
Massage therapy: Massage is a known detoxifier and there are several different styles of massage address everything from tight spots and tension to deep tissue therapy.
Dry sauna: Studies show that sauna use stimulates the immune system, especially in athletes who train regularly, as compared with people who do not exercise regularly. Training and sauna, therefore, make an excellent one-two combo for your immune system.
Check in with our team at
Forma Gym
in
Walnut Creek
or San Jose for a consultation on what immunity-building activities might be best for you.